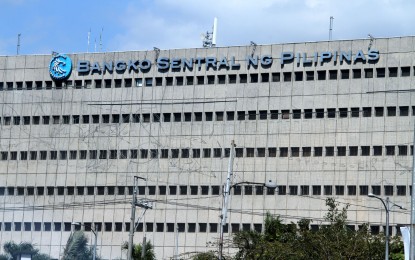 MANILA – The Bangko Sentral ng Pilipinas (BSP) will re-offer the 14-day term deposit facility (TDF) and the reverse repurchase (RRP) facility starting Wednesday (June 10) as domestic liquidity continues to stabilize.
Offering of these facilities were temporarily stopped when Malacanang initially placed Metro Manila and Luzon under an enhanced community quarantine (ECQ) starting March 15 until end-May, to arrest coronavirus disease 2019 (Covid-19) contagion.
In a statement Tuesday, the central bank said these facilities are part of the BSP's monetary operations and since a steady supply of domestic liquidity in the system has been observed, these facilities will gradually be offered.
"The continued stabilization of liquidity conditions has been observed over the past weeks. Sustained high oversubscriptions in the TDF and RRP auctions indicate that financial market conditions are in place for a gradual normalization in the BSP's monetary operations," it said.
The BSP will offer not just the seven-day TDF but the 14-day term facility, and will also auction PHP200 billion worth of RRP on Wednesday.
"The measured rescaling in the conduct of monetary policy implementation will also provide better guidance to short-term interest rates as the domestic economy slowly reopens," it said.
It added the reconfiguration in the auction volumes and tenors in the TDF and RRP are "purely operational measures and remain in line with the stance of monetary policy."
The central bank said it stands ready to adjust the details of its operations based on market developments and liquidity conditions.
"Henceforth, the BSP will announce on a weekly basis the TDF offerings and RRP volumes as part of its operational adjustment towards the 'New Economy'," it added. (PNA)