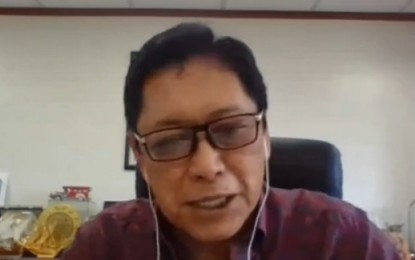 MANILA – The Department of Labor and Employment (DOLE) on Thursday said it has introduced a tracking system for all overseas Filipino workers who will return to the country during the coronavirus disease 2019 (Covid-19) pandemic.
In a news release, Labor Secretary Silvestre Bello III said the system called the OFW Assistance Information System (OASIS) will facilitate orderly and smooth repatriation and assistance to the huge number of returning OFWs.
"An oasis symbolizes hope in a desert of trials. The system that we created aims to give our OFWs a ray of hope by ensuring that we provide them efficient and timely assistance to ease their anxieties when returning home in the midst of this pandemic," he said.
The system will also help DOLE identify and classify arriving OFWs in a number of ways to facilitate organized arrival at the airport, efficient swab testing, and rapid pick up and transport to their respective hotels and homes.
"Through this system, the government can track the whereabouts of our returning OFWs and provide them prompt assistance and relief upon their return to the country," Bello added.
To be tracked, Filipino workers bound for home are requested to register online with OASIS through oasis.owwa.gov.ph. Once logged in, they need to click 'Register' and fill out the form by providing appropriate data and information.
They should check the box to certify they have read the form, understood its contents, and give consent to process their data under the Data Privacy Act of 2012 and then click the 'submit' button.
A link will be sent to their emails to notify them that they have successfully registered in the OASIS.
To update any information entered in the system, they can click the link sent to their email and proceed with updating their information. Then click the 'submit' button.
The forms should be properly accomplished by the OFWs to make the tracking system work effectively.
The OASIS was developed by seasoned crisis management personnel from DOLE, the Overseas Workers Welfare Administration, and the Philippine Overseas Employment Administration.
The system, run by the DOLE Command Center, also serves as a reliable database for OFWs displaced by the pandemic to help the government determine and immediately provide the kind of support they need once they land at the country's airports. (PR)