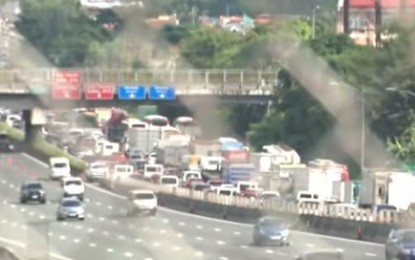 MANILA – The San Miguel Corp. (SMC) will soon go cashless on all toll roads it operates, as it continues to find ways to help curb the spread of the coronavirus disease 2019 (Covid-19).
In a statement on Thursday, SMC president and chief operating officer Ramon Ang said SMC Tollways would offer free installation of radio frequency identification (RFID) stickers to public utility vehicles (PUVs) and all types of vehicles that use the Skyway, NAIA Expressway (NAIAX), South Luzon Expressway (SLEX), Southern Tagalog Arterial Road (STAR Tollways), and the Tarlac-Pangasinan - La Union Expressway (TPLEX).
The move to go 100 percent RFID was recommended by the Toll Regulatory Board (TRB) through the Land Transportation and Franchising Regulatory Board (LTFRB).
Earlier, the LTFRB also directed all toll operators to give "free installation of RFID for vehicles using expressways as a means to limit direct hand contact for toll payments and ensure social distancing measures." This means cashless transactions at tollways and expressways.
Globally, the pandemic has accelerated a shift towards a cashless society as governments work to contain the spread of the virus and protect more lives.
The first phase of the SMC Tollways plan covers the elevated section of the Skyway, NAIAX, and SLEX and will take effect starting October 15.
The second phase will cover the at-grade sections of the three tollways and include STAR Tollways in southern Luzon and TPLEX in northern Luzon starting January 2021.
The LTFRB directive covers PUVs, such as buses, jeepneys, and utility vans.
However, SMC is including all vehicles in all categories.
"We are committed to protecting motorists and our tollway operators and ensuring that everyone's health is safeguarded by limiting personal contact and going 100 percent RFID on toll roads that we operate," Ang said.
Getting RFID will be convenient and accessible with a scheme called "RFID To Go" where the sticker can be installed at the lanes with a minimum PHP200 load for Class 1 vehicles and an amount equivalent to farthest toll for Classes 2 and 3.
Supporting documents are not required for all applications, including "RFID To Go" and website-based. (PR)