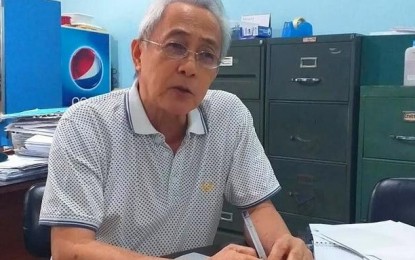 BACOLOD CITY – The Metro Bacolod Chamber of Commerce and Industry (MBCCI) is giving free management and financial advisory services to micro, small and medium enterprises (MSMEs), cooperatives, and rural banks affected by the economic slowdown amid the coronavirus disease (Covid-19) crisis.
Frank Carbon, chief executive officer of MBCCI, said on Thursday they can help these groups access the rehabilitation fund provided by the government through the Land Bank of the Philippines (LBP) and the Development Bank of the Philippines (DBP).
"They can go to the MBCCI office, and they can be assisted in complying with the requirements like submission of financial statements and filling out of application forms," he added.
Carbon said as a business chamber, they act as "intermediary" to help small businessmen to be recapitalized, and if they cannot directly avail assistance from these government financial institutions, the MBCCI can help them connect and negotiate.
Both the LBP and the DBP have emergency fund windows for working capital, wholesale lending livelihood financing, loan restructuring, and loan takeout.
"We are using our connections, experience, and expertise to help the community. As the 'voice of the businesses', the chamber needs to help them cope with the crisis," Carbon said.
He said recapitalizing these groups will allow the faster spread of money to the vulnerable sectors including farmers, fisherfolk, and MSMEs especially those in the rural areas.
"We need to infuse money to businesses so we could start hiring again. If they are not recapitalized, they might not be able to reopen their businesses or fully hire employees," he added.
Since the Philippines is a "consumer-economy", there must be an income for consumption and business to continue.
According to the Philippine Statistics Authority (PSA), the country's unemployment rate rose to 17.7 percent, accounting for 7.3 million unemployed Filipinos in the labor force in April this year.
The PSA said this is a record-high in the unemployment rate, reflecting the effects of Covid-19 economic shutdown on the Philippine labor market.
These seven million people without income will start withdrawing all their savings, if they have, to sustain their daily needs, Carbon said.
He added that if rural banks, for instance, have no deposits and collections, they will be on the verge of losing that they need to be recapitalized.
"This will enable the withdrawals to be replenished. This will also enable banks and cooperatives to provide loans to businesses for recapitalization," Carbon said. (PNA)