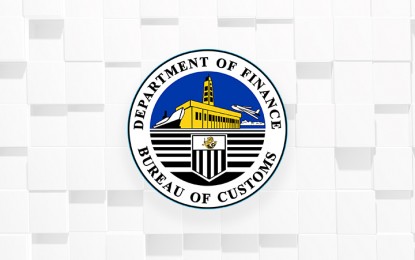 MANILA – The Bureau of Customs (BOC) and the National Bureau of Investigation (NBI) seized on Thursday PHP25 million worth of food items in a warehouse in Angeles, Pampanga.
In a statement on Friday, the BOC said authorities confiscated 1,149 boxes, each with at least 10 heads of Peking ducks, which are banned because of the threat of bird flu, valued at PHP23 million while the other frozen goods are worth PHP2 million.
They also found soy sauce, oil, and frozen food products such as fish balls, squid balls, vegetables, pork meat, and others in the warehouse.
The products are believed to have been smuggled into the country because of a ban on importing poultry products from a number of countries except for the United States, Canada, and Australia.
It added that the imported poultry products should pass stringent requirements and tests by the Customs and other regulatory government agencies.
The teams composed of the Customs Intelligence and Investigation Services (CIIS) and the NBI-Special Action Unit (SAU) with support from the Philippine Coast Guard (PCG), proceeded to the warehouse at Barangay Anunas at 12:30 p.m. of June 11.
The composite team acted upon a letter of authority (LOA) and mission order issued by Customs Commissioner Rey Leonardo Guerrero. The LOA was served to a certain Jimgold M. Tan, the representative of the warehouse owner upon arrival at the warehouse.
Prior to the operation, they coordinated with the barangay and police units.
The Port of Clark will act on the forfeiture case of these banned food products while the bureau's action team against smugglers, will file criminal charges against those responsible for bringing in the smuggled goods. (PNA)