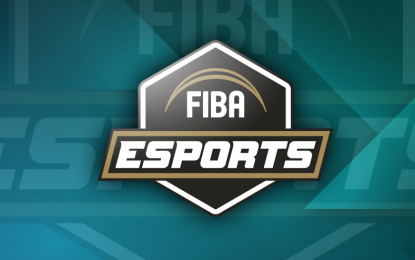 MANILA – The Philippines will be one of the teams competing in the first FIBA Esports Open set on June 19-21.
The Samahang Basketbol ng Pilipinas (SBP) on Saturday confirmed its participation by revealing its national team for the NBA 2K tournament.
On Saturday, the SBP named Aljon Cruzin, Rial Polog, Custer Galas, Rocky Brana, Philippe Alcaraz, Clark Banzon, and Al Timajo to the Philippine squad for the FIBA Esports Open.
Cruzin, Polog and Galas will surely be in the active lineup for the SBP squad as they play the point guard, shooting guard, and the small forward positions, respectively.
Brana, Alcaraz, Banzon and Timajo, on the other hand, will take turns filling the two big men spots.
With the coronavirus disease 2019 (Covid-19) stalling most of the basketball events, FIBA resorted to holding this kind of tournament to give the basketball and esports fans something to watch despite still being in a lockdown.
"The esports initiative was identified by the FIBA Central Board as important and consistent with the strategic objective to enlarge the FIBA family. In these challenging times, we feel encouraged by the enthusiasm of some of our national federations who are already active in this space and have been our charter partners during the last few months," said Frank Leenders, FIBA's director general for media and marketing services.
Games will be streamed live in FIBA's social media channels as well as the Facebook page of the SBP.
"Through these matches, we're excited to be able to celebrate the global appeal of basketball," added Jason Argent, senior vice president of basketball operations for 2K. (PNA)