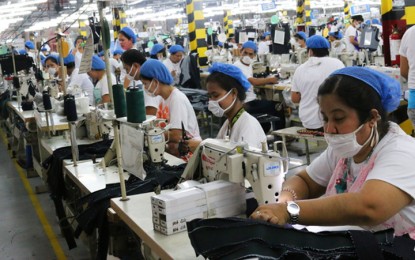 MANILA – The People Management Association of the Philippines (PMAP) is asking the Department of Labor and Employment (DOLE) to issue clearer rules on negotiating temporary wage reductions with employees amid the coronavirus pandemic.
In a webinar Wednesday, PMAP executive director Rene Gener said some employees are being "legalistic" when their employers try to negotiate the temporary lowering of wages and benefits as enterprises try to survive amid the crisis.
"This is coming from the ground. If they will try to negotiate with them, the employees, with reduction of pay or benefits they would immediately come up with Labor Code provision saying that there is no diminution. They become legalistic even in terms of this situation," Gener said.
He said the temporary cut on wages and benefits will help businesses, particularly small enterprises, not to shut down their operation and to prevent layoffs.
"What we are trying to say here is everyone must adjust. It is not now a question of kabuhayan (livelihood) versus karapatan (rights)," he added.
Just this April, the government reported that over seven million Filipinos lost their jobs, an impact of lockdown measures due to the coronavirus disease 2019 (Covid-19).
In the same webinar, DOLE Undersecretary Benjo Santos Benavidez said there are 2,601 micro and small establishments that filed reports and notices to the department on displacement of workers.
Benavidez said there is no need to come up with a new policy on temporary wage cuts, as DOLE already issued Labor Advisory No.17 that allows negotiation between employers and employees to reduce pay and benefits. (PNA)