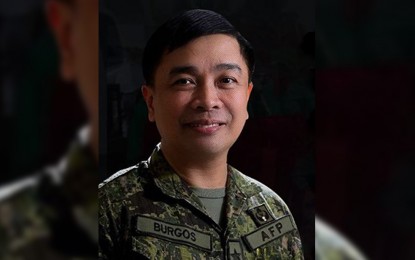 MANILA – Every resolution declaring the communist rebels persona non grata is a collective proclamation that Filipinos have grown tired of their atrocities and abuses, a ranking military official said Thursday.
Maj. Gen. Arnulfo Marcelo Burgos, Jr., 2nd Infantry Division commander, made this remark after Occidental Mindoro's Provincial Task Force to End Local Communist Armed Conflict has officially declared the Communist Party of the Philippines (CPP) and the New People's Army (NPA) as persona non grata through Provincial Council Resolution No. 159.
Occidental Mindoro Governor Eduardo Gadiano formally signed the resolution on Tuesday together with Resolution No. 171 authorizing him to "conduct local peace engagement" with the communist terrorists.
"The enemy of the state's eventual demise is near since they are running out of space to evade our forces who are slowly but surely closing in on their few remaining fighters," Burgos said in a statement sent to reporters.
The CPP-NPA is listed as a terrorist organization by the United Kingdom, the European Union, United States, Canada, Australia, New Zealand, and the Philippines.
These initiatives, Burgos said, show that the political will and cooperation of elected leaders in all levels of the government is a big help in fulfilling the challenging task of "applying the finishing touches to this insurgency". (PNA)