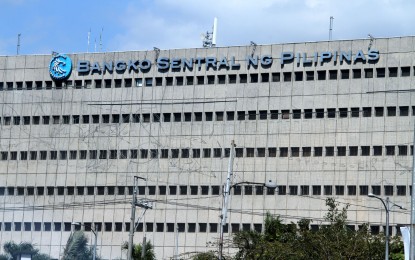 MANILA – The level of soured loans continues to remain manageable despite the economic disruption as a result of the community quarantine put in place to fight the rise of coronavirus disease 2019 (Covid-19) infections.
In a virtual press briefing Thursday, Bangko Sentral ng Pilipinas (BSP) Governor Benjamin Diokno said the non-performing loan (NPL) ratio as of last April stood at 2.3 percent, a tad higher than the previous quarter's 2.1 percent to 2.2 percent.
"This is not as bad, as I mentioned earlier, during the Asian financial crisis," he said, adding the figures are based on preliminary data.
Preliminary central bank data show that as of end-April this year, outstanding loans of universal and commercial banks (U/KBs), excluding placements in the BSP's reverse repurchase (RRP) facility, rose 12.7 percent, slower than the previous month's 13.6 percent.
NPL ratio stood at 2.3 percent while NPL coverage ratio stood at 94.3 percent.
Gross NPLs reached PHP191.96 billion from PHP187.98 billion in the previous month.
Diokno said total loan portfolio (TLP) rose by 7.8 percent year-on-year to PHP11 trillion as of end-April, and the growth is seen to be better in the coming months as the economy continues to open up.
He said banks' capital adequacy ratio (CAR), a gauge of financial institutions' financial health, remains healthy as these remain compliant to the 10 percent level set by the BSP.
Similarly, Lyn Javier, managing director of the BSP's Policy and Specialized Supervision Sub-Sector, said they compared the results of the stress test they conducted recently with the figures during the 1997 Asian financial crisis.
"During the Asian financial crisis, NPL reached around 18 percent and we've not reached that figure even with the impact of the Covid-19 pandemic," she said during the same briefing.
Javier said they did not compare the results of the stress test with the situation during the global financial crisis in the previous decade because the Philippine economy was not strongly hit by the said financial crunch. (PNA)