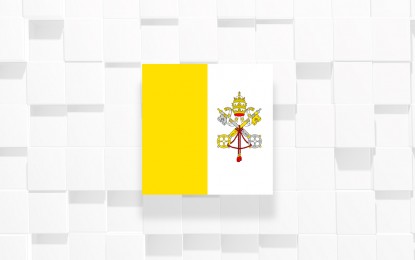 MANILA – The Vatican has acknowledged a diocese in central Philippines for switching to solar energy, a first in the history of the Catholic Church.
According to an article posted on the Catholic Bishops' Conference of the Philippines (CBCP) news website on Monday, the Holy See, in a 265-page new document, recognized the Diocese of Maasin in Southern Leyte province for using renewable energy.
"The Diocese of Maasin has become the first diocese in the world to equip all parishes with solar panels," added the book entitled, "Journeying Towards Care for our Common Home: Five Years After Laudato Sì".
In 2018, the Maasin diocese allowed the wide-scale installation of solar panels in its 42 parishes with the help of WeGen, a next-generation energy-tech business, as its supplier of technology and manpower.
Also, the lay apostolate body has partnered with the said company to encourage the use of solar energy in church institutions and communities.
The book released on June 18, which marks the fifth anniversary of Pope Francis' encyclical Laudato Sì, aims to guide Catholics on how to bring out concrete ecological actions.
It also contains "best practices" of the different countries and organizations from all over the world.
The Vatican document also cited the renewable energy advocacy of the Episcopal Commission on the Laity in the country.
"In this project, they also promote information and communication campaigns to spread the teachings of Pope Francis and the Laudato si," it added.
The document was drafted by the "Holy See Interdicastery Table on Integral Ecology", which was created in 2015 to evaluate ways to best promote and implement integral ecology. (PNA)