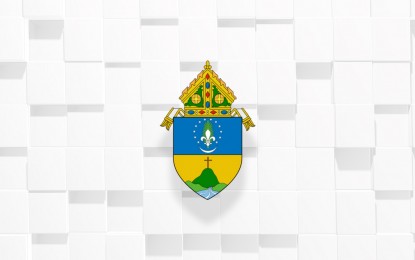 MANILA – The Diocese of Maasin in Southern Leyte on Tuesday said the recognition by the Vatican of its effort to preserve the environment will encourage them to promote the use of solar energy and help conserve the environment.
"This news encourages us more to expand the use of renewable energy, solar power, which we have introduced in the diocese," said Bishop Precioso Cantillas in a statement.
He added that they were surprised that their simple endeavor has been recognized by the Holy See.
"I am surprised to know that our humble effort to implement something to preserve our Mother Earth, heeding the call of Pope Francis' Laudato si Encyclical letter, got recognition and affirmation at a high level," he said.
Cantillas also hopes that they will be able to further contribute to preserving the natural world.
"Hopefully, we will reach a level where we can contribute more significantly to the restoration and preservation of our environment. We also hope that more dioceses will adopt this alternative power sources so that God's creation will be restored even just in a little degree, and that the Church is continuing Christ's mission of restoring all things back to how the Father has willed it," he said.
On Monday, the Vatican, in a new document, acknowledged the Maasin diocese in Southern Leyte province for using renewable energy.
It was in 2018 when the diocese allowed the wide-scale installation of solar panels in its 42 parishes with the help of WeGen, a next generation energy-tech business, as its supplier of technology and manpower. (PNA)