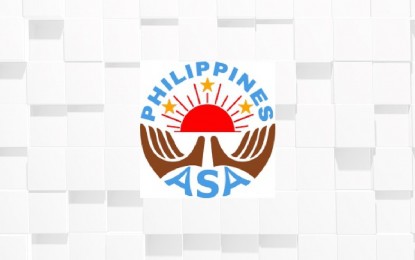 MANILA – Microfinance institution and non-government organization (MFI-NGO) ASA Philippines Foundation has received the first tranche of the credit facility from the Asian Development Bank (ADB) amounting to USD10 million, which it will extend as loans to over 25,000 women-entrepreneurs owning small businesses which suffer from the economic impact of the coronavirus disease 2019 (Covid-19) pandemic.
In a statement Wednesday, ASA Philippines Foundation said the disbursement of loans began on June 22.
The ADB granted the Foundation a USD30-million credit facility for micro-entrepreneurs from economically-lagging, environmentally-impacted and conflict-affected provinces in the country.
Both ASA and ADB have agreed that beneficiaries of the financing facility will be existing clients of the former from the provinces in Leyte; Masbate; Samar; Zamboanga Sibugay; and the Bangsamoro Autonomous Region in Muslim Mindanao (BARMM), which will receive the bulk of the allocation for the loans.
The women-entrepreneur clients must further be engaged in businesses considered essential during the pandemic, including sari-store operation; food production; and the sale of vegetables, fish, grain, and other basic household necessities
Though not part of its agreement with the ADB, the board of ASA has decided to offer part of this credit facility to be interest-free to help their clients recover from business losses brought about by the Covid-19 crisis.
The interest-free finance loans are for a maximum amount of PHP4,000 per borrower, and may be settled in 20 equal payments within a 26-week or six-month period.
Meanwhile, the business finance loans are for a maximum amount of PhP16,000 per borrower.
A single borrower may be able to receive a combination of both interest-free finance and business finance loans.
Kamrul Tarafder, president and chief executive officer of ASA Philippines Foundation, said they are "the first and only MFI-NGO to receive a non-guaranteed direct soft loan facility from ADB in Southeast Asia, in the Asian lender's history."
He added they are hopeful that the newly available financing, along with the regular credit facilities of the Foundation, will help its women-entrepreneur clients as "they make their way to economic recovery" following the gradual relaxation of community quarantine measures.
With a footprint of over 1,683 branches across the archipelago, ASA Philippines Foundation counts nearly 1.9 million Filipinos among its clients.
It is setting its sights on expansion in financially underserved areas of the country, including BARMM.
Prior to the pandemic, the MFI-NGO announced they had already been granted a Shari'ah compliance certificate to conduct Murabaha Islamic microfinance in BARMM. (PR)