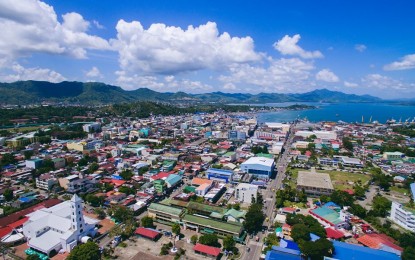 TACLOBAN CITY – This city will mark its annual fiesta on Tuesday with a simple celebration as it joins the world in battling the coronavirus disease 2019 (Covid-19) pandemic.
Due to the health crisis, most fiesta-related activities have been canceled across the country, except for some religious activities provided that safety and health protocols will be observed.
The Sto. Niño parish of the Roman Catholic Church decided to use the nearby Rizal Park as an extension venue for all the masses.
Tents, chairs, and audiovisual systems with large screens were put in place for churchgoers to participate in the religious celebration while maintaining a safe physical distance.
In light of the festivity and solemn observance of the celebration, Mayor Alfred Romualdez reminded residents to maintain their vigilance and presence of mind amidst the festivity while dealing with the Covid-19 pandemic.
"The call for the wearing of facemask and observance of physical distancing at all times continues. This is to mitigate the further spread of the virus here in Tacloban City. We urge the residents to cooperate, taking into consideration the observance of a safe fiesta celebration," Romualdez said in a statement on Monday.
Instead of festive celebration, Vice Mayor Jerry Yaokasin has called on for a more solemn occasion offering thanks and pleading for protection and recovery.
"There is still a reason to celebrate this year's fiesta in spite of the pandemic. Let us offer a prayer of thanks for keeping us safe and for providing our needs. Let us also offer a prayer of healing for those who are sick due to the coronavirus. And lastly, let us offer a prayer of protection for all our health care front liners and our families," Yaokasin said in a statement.
June 30, the feast of Sto. Niño de Tacloban, also known as Tacloban Day, is a special non-working holiday in the city by virtue of Republic Act No. 7676.
According to history, it was on June 30, 1889 when the lost image of the Sto. Niño de Tacloban arrived at the local port. Its arrival was in perfect timing since the locality was then suffering from a cholera epidemic. The plague miraculously disappeared with the arrival of the image of the Child Jesus.
Since then, the June 30 miracle was memorialized with a special feast of thanksgiving and deliverance in honor of Sto. Niño de Tacloban. (PNA)