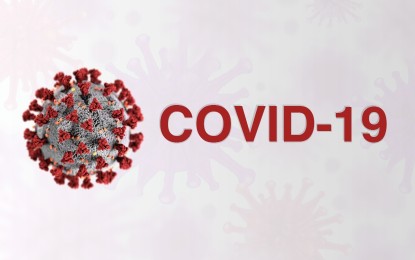 MANILA – The New Clark City project of the Bases Conversion and Development Authority (BCDA) is not only eyed to be the country's first smart city but it is also planned to address gaps in healthcare facilities amid the coronavirus disease (Covid-19) pandemic.
During the Urban Land Institute Philippines online conference Tuesday, Department of Budget and Management (DBM) Assistance to Cities program manager Julia Nebrija said the Covid-19 pandemic has forced the government to come up with new plans to respond to the health crisis and prepare for the new normal.
Nebrija, an urban specialist, said the BCDA was quick to mobilize its resources to help the government curb the spread of the virus.
She said BCDA has also converted facilities in New Clark City and Clark Freeport Zone into quarantine facilities.
The BCDA, along with other stakeholders, was able to put up 2,500-bed capacity quarantine and treatment facilities in a few weeks.
"The phase three is creating new facilities to help address the gaps," she added.
Nebrija also commended the BCDA as its team is flexible for hosting repatriated overseas Filipinos in the quarantine facilities in Clark, as well as dealing with Covid-19 testing.
"These were new challenges to the team and to have that flexible leadership and type of response allowed BCDA to be able to mount bed capacity of treatment and quarantine facilities in a matter of weeks," she added.
Just last week, BCDA president and chief executive officer Vivencio Dizon, who was appointed as test, trace, and treat or T3 czar, reported that the country has 66 testing laboratories from only one lab in March.
The testing capacity also surpassed the 50,000 daily testing capacity target, Dizon added. (PNA)