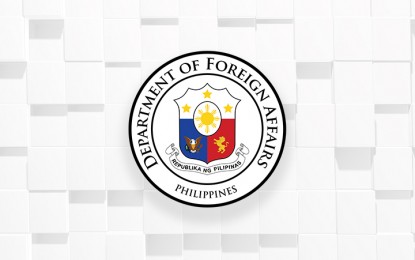 MANILA – The Department of Foreign Affairs (DFA) reported Monday there are no new cases of the coronavirus disease 2019 (Covid-19) among Filipinos abroad.
In its case bulletin, the DFA said the number of overseas Filipinos infected with Covid-19 remain at 8,679.
The DFA also reported no new fatality among Filipinos abroad with total number of deaths still at 577.
Also, the total number of recovered cases remains at 5,201.
"The only difference, however, is that the total number of DOH IHR (Department of Health, International Health Regulations) verified cases is now at 1,371, with 5 new cases in the Asia and the Pacific," the DFA said.
Meanwhile, a total of 2,901 Filipinos abroad are still undergoing treatment for the viral infection. (PNA)