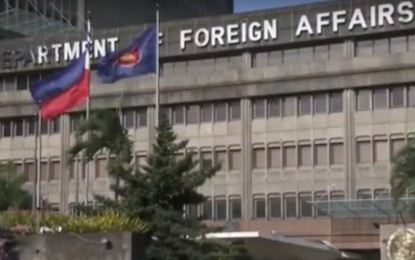 MANILA – The Department of Foreign Affairs (DFA) on Tuesday reported nine new coronavirus disease (Covid-19) infections among overseas Filipinos, bringing the overall tally to 8,688.
The DFA said the recoveries also rose to 5,218 after 17 more were reported in Asia Pacific, Europe, and the Middle East.
It also registered zero deaths for two consecutive days, with the death toll standing at 577.
"The DFA personnel in our foreign service posts shall continue partnering with local health authorities and agencies to ensure our people follow preventive measures against the Covid-19 pandemic, and commit to tirelessly attending to the needs of Filipinos affected by this pandemic, wherever possible and whenever possible," the DFA said.
Based on the latest data provided by the DFA, this is also the third consecutive day where no new reports were received from the Americas.
Meanwhile, the Middle East/Africa region has the highest confirmed Filipino cases at 6,305, of whom 2,180 are still undergoing treatment while 311 died.
As of this posting, the total active cases are 2,893, at least 121 of whom are in the Asia Pacific region, 473 in Europe, and 119 in the Americas. (PNA)