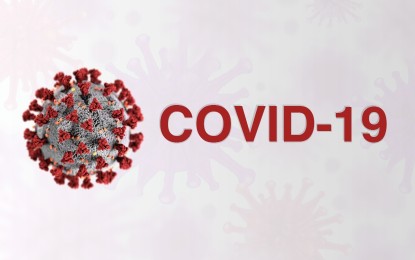 MANILA – The country's coronavirus disease 2019 (Covid-19) infections continue to rise, with the Department of Health (DOH) on Friday reporting another four-digit increase bringing the country's total number of active cases at 52,914.
In its daily Covid-19 bulletin, the DOH reported 1,233 new cases — 848 fresh cases and 385 late cases.
The fresh cases, or those whose test results were released within the last three days, were reported mostly at the National Capital Region (NCR) at 405, followed by Region 7 at 30, and 413 in other areas.
Of the late cases, it said 139 were in NCR, 28 in Region 7, and 218 in other locations.
Meanwhile, some 286 new recoveries were reported, bringing the country's total at 13,230 recoveries.
More Filipino lives were also lost due to the respiratory disease, with the DOH reporting 42 new deaths — the country's total now at 1,360 deaths.
The number of active cases is now at 38,324.
Of these active cases, it said 2,505 or 6.7 percent were found to be asymptomatic, 34,780 or 92.5 percent were mild cases, 233 or 0.6 percent were severe cases, and 100 or 0.3 percent were in critical condition.
BIDA Solusyon
In an online briefing, Dr. Beverly Ho, Director IV at DOH's Health Promotion and Communications Service, introduced a new information campaign that aims to improve the country's standing against Covid-19 at the individual-level.
The program, dubbed "BIDA solusyon," promotes "four key behaviors" that would help lessen the possibility of transmission of Covid-19.
These four behaviors are B or "Bawal walang mask (Not wearing a mask is not allowed)," I or "I-sanitize ang kamay at iwas hawak sa mga bagay (Sanitize your hands and avoid touching surfaces)," D or "Dumistansya ng isang metro (Keep distance at one meter)," and A or "Alamin ang totoong impormasyon (Know factual information)." (PNA)