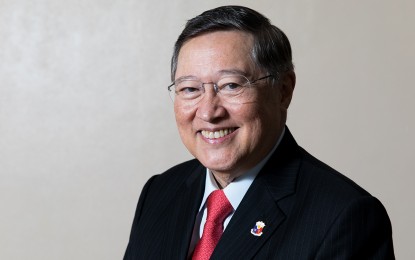 MANILA – Farmers and workers in the coconut industry in the Philippines are seen to benefit from the conversion of United Coconut Planters Bank's (UCPB) PHP12-billion capital notes to preferred shares, Finance Secretary Carlos Dominguez III said.
In a Viber message to journalists Friday, Dominguez said the government has pushed for the strengthening of the capital base of state-owned banks and rationalizing their structures with the objective of improving their "level of service and value for their stakeholders, the Filipino people".
He said the decision by the Philippine Deposit Insurance Corporation (PDIC) to convert "the capital note it held to more permanent special preferred shares in UCPB is totally in line with the above objective".
"We expect the Board of UCPB to consider re-orienting their focus on serving the farmers and processors of coconut and other vegetable oil products, but balancing their portfolio with exposure to other industries and clients in the middle market," he added.
UCPB is among the government-owned banks, along with the Land Bank of the Philippines (Landbank), Development Bank of the Philippines (DBP) and the Overseas Filipino Bank (OFBank).
The Supreme Court (SC) has decided in favor of the government to consider this financial institution as government-owned because it was acquired by cronies of former President Ferdinand Marcos using government funds.
The Department of Finance (DOF) on Friday said the government hiked its shares on UCPB from 75 percent to 97 percent through the conversion of the capital notes.
Dominguez said the remaining three percent of the shares are owned by "various private sector individuals and entities". (PNA)