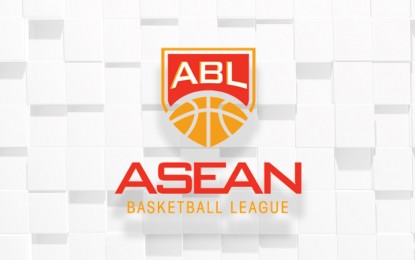 MANILA – The Asean Basketball League (ABL) has officially called off its 10th season as the coronavirus disease 2019 (Covid-19) pandemic continues to hamper Southeast and East Asian sports.
"The Asean Basketball League board has met and announces today (Wednesday) that the ABL Season 2019-2020 will be deemed concluded as there is no safe way to complete the remaining fixtures," the ABL said in a statement.
Now 10 seasons in existence, the ABL was supposed to use this year as a celebration of its legacy.
However, with Covid-19 affecting the region, the league initially decided to postpone some games to later dates before fully postponing the season.
The ABL said the board even thought about shortening the season like what the National Basketball Association did and the Philippine Basketball Association plans to do should it decide to push through in October.
In the end, the ABL decided to simply call it a season.
"The decision is not an easy one and has not been made lightly," the statement read.
With the league postponed in the middle part of the regular season, the ABL decided to call the season an "incomplete" one and that no one will be declared as the champion.
Mono Vampire was already close to the ABL title as the Thai club led the team standing before the cancellation with a 12-4 record.
Alab Pilipinas was at second place at 10-6, while the Kuala Lumpur Dragon essentially finished the season third in the team standings at 10-7.
Not shutting down
Meanwhile, the ABL debunked rumors of a shutdown as the league assured that it will return for its 11th season next year.
"We will now turn our efforts into planning for the next Asean Basketball League season in 2021 and hope to make announcements on the 11th ABL season after completing consultations among the teams," the league further stated.
The Covid-19 pandemic not just affected the ABL basketball-wise but also business-wise as the postponement of games means losing possible income to keep it going.
The shutdown rumors surfaced after the league's staff had their contracts reportedly not renewed.
However, the ABL looks keen on staying put, although it neither confirmed nor denied the rumors.
"We are determined to find a way forward and return to the courts bigger and better alongside all our teams, commercial partners, and fans," the league said. (PNA)