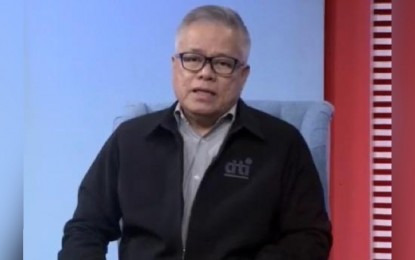 MANILA – Department of Trade and Industry (DTI) Secretary Ramon Lopez said Thursday 25.9 percent of businesses surveyed from June 4 to 17 have closed their operations, some of them temporarily.
This is after vital parts of the country, including Metro Manila where most number of business establishments are located, were placed under stricter community quarantine from March 15 to May 31.
Lopez said 22 percent of the 2,135 companies that participated in the DTI survey have gone back to full operation and 52 percent were in partial operation.
"Yes, a cause for worry – any business that closes," he said in a Viber message to journalists when asked if the share of establishments indicating closure is worrisome.
Lopez expressed confidence that businesses would be able to bounce back because of good economic fundamentals.
"But (we) need to save companies and jobs to restart and recover faster," he said, noting that among DTI's initiatives to help entrepreneurs amid the pandemic are financing, training, webinars, and introducing policies to restart and stimulate demand.
As soon as the general community quarantine was announced in some parts of the country, the DTI rolled out its Covid-19 Assistance to Restart Enterprises (CARES) program, which offers interest-free financing for micro and small businesses.
The DTI earmarked PHP1 billion for the CARES program and will tap state-owned banks to augment the funding of the loan program. (PNA)