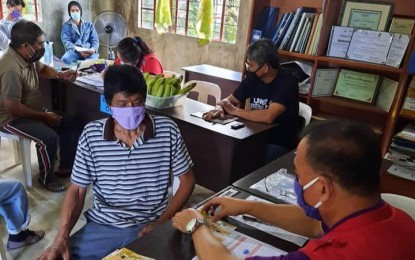 MANILA – The Department of Social Welfare and Development (DSWD) said it has distributed PHP39.6 billion worth of financial assistance to families hardest hit by the coronavirus disease 2019 (Covid-19) pandemic as of Monday.
The agency reported Monday that more than 6 million low-income families from various regions received aid under the second tranche of the government's social amelioration program (SAP).
DSWD Secretary Rolando Joselito Bautista, during the Presidential Communications Operations Office (PCOO) Laging Handa forum, said the agency has been incorporating new methods to improve their services.
These include the use of ReliefAgad app, launched on May 14, which was developed to address the challenges in updating beneficiary data and information as well as to accelerate the distribution of disbursements to beneficiaries.
It also made cash relief distribution faster through financial service providers.
For the first tranche of the emergency subsidy, Bautista said the agency has served some 17.6 million family beneficiaries giving them PHP99.8 billion in total.
"Of this number, more than 13.3 million low-income families who are non-Pantawid Pamilyang Pilipino Program (4P's) beneficiaries with the amount of more than PHP80.6 billion; more than 4.2 million 4P's beneficiaries with the amount of more than PHP18.3 billion; and more than 98,000 drivers in the National Capital Region received aid through the SAP," he said.
Earlier, Bautista announced that the agency is eyeing to complete the second wave of SAP distribution by the end of July.
However, for families who are living in geographically isolated and disturbed areas and areas in conflict, DSWD personnel will reach them along with the police and military no later than August 15. (PNA)