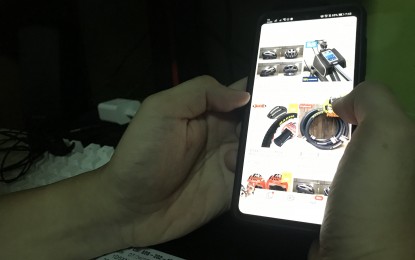 MANILA – President Rodrigo Duterte warned on Monday online scammers that the government will go after them as it intensifies consumer protection.
This, according to Duterte in fifth State of the Nation Address (SONA), as online transactions surged since community quarantine measures were implemented in March.
"There are welcome developments for commerce and industry but major economic activities take place in (a) borderless environment. With the meager regulatory controls, they expose consumers to various risks related to security, data privacy, and misrepresentation," he said.
The President underscored the need to strengthen the country's cyberspace and enforce online consumer protection and privacy laws.
"We must run after online scammers and those undermining people's trust on the online transactions," he added.
President Duterte also directed the Department of Trade and Industry (DTI) to coordinate strategies between public and private sectors to ensure empowerment of Filipinos on consumer rights to build a fair, safe, resilient, and sustainable economy.
According to DTI, the Consumer Protection Group received 10,323 complaints regarding online transactions alone in the first half of 2020.
The number surged from 512 online-related complaints received for the full year of 2016, and also higher from 2,457 complaints filed with the DTI in 2019.
"Now more than ever, we need to protect consumers," the President said. (PNA) #DuterteSONA2020 #WeRiseAsOne