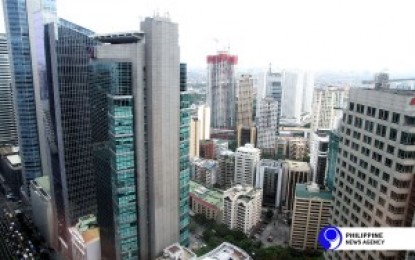 MANILA – President Rodrigo R. Duterte on Monday called on lawmakers for the immediate passage of the Corporate Recovery and Tax Incentives for Enterprises (CREATE) Act to help boost the domestic economy's recovery.
The measure aims to help enterprises immediately bounce from the impact of the coronavirus disease 2019 (Covid-19) pandemic by lowering corporate income tax (CIT) by 5 percent, or from 30 percent to 25 percent immediately.
This is an improvement from the 1-percentage-point reduction annually for the next 10 years under the proposed Corporate Income Tax and Incentives Rationalization Act (CITIRA) that the House of Representatives has already approved.
The CREATE bill also aims to encourage foreign firms to locate in the Philippines, which in turn will provide job opportunities and additional infrastructure for the country.
It authorizes the President to provide non-tax incentives, such as training of workers for the prospective foreign investors, and extend warehousing, registration and permitting services.
President Duterte acknowledged legislators' contribution in the government's Covid-19 response through the approval of the Bayanihan to Heal as One Act and called on them for another help.
"Our economic managers have seen infrastructure investment as an effective tool to help spur high growth, attract investments, create jobs and achieve financial inclusion for all Filipinos," he said during his 5th State-of-the-Nation Address (SONA) at the House of Representatives in Quezon City.
The government is banking on its priority infrastructure program called Build, Build, Build (BBB) as among the drivers of the domestic economy.
This is the reason why economic managers did not include in the budget re-alignment for Covid-19 response the allocation for major infrastructure programs.
The Duterte administration is pushing for tax reforms to make the country's tax system more competitive in the region and to correct the incentives system, which economic managers said have been taken advantage of by some businessmen. (PNA) #DuterteSONA2020 #WeRiseAsOne