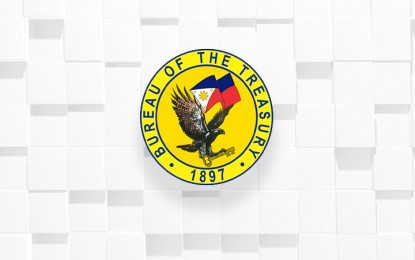 MANILA – The rate of the Philippines' 35-day Treasury bill (T-bill) declined to its lowest so far on Tuesday as demand for government securities remains up.
The average rate of the debt paper slipped to 1.157 percent from 1.684 percent during the auction last June 30.
The Bureau of the Treasury (BTr) offered the debt paper for PHP15 billion and the auction committee made a full award.
Total tenders reached PHP31.725 billion.
National Treasurer Rosalia de Leon attributed the strong demand for the debt paper to "(investors') parking liquidity in GS (government securities)."
Relatively, de Leon said they were studying the possibility of issuing Premyo Bonds again after the initial issuance in November 2019.
"Working on it," she said, citing that BTr's retail treasury bond (RTB) offer is still ongoing.
The Premyo Bond is among the government's investment offerings for small investors because the minimum placement is PHP500.
Investors can purchase as much as PHP10 million.
Holders of the one-year bond will be qualified for the quarterly draw wherein winners will have a chance to win a house and lot, a condo unit, and cash prizes.
On the other hand, the offer period for the five-year RTB will end on August 7.
The debt paper, another investment option for small investors with the minimum placement of PHP5,000, fetched a coupon rate of 2.625 percent during the rate-setting auction last July 16.
The auction committee accepted PHP192.707 billion worth of offers although tenders totaled PHP278.57 billion.
De Leon noted that demand continues to remain high but declined to give any figures, saying this will be announced on Friday. (PNA)