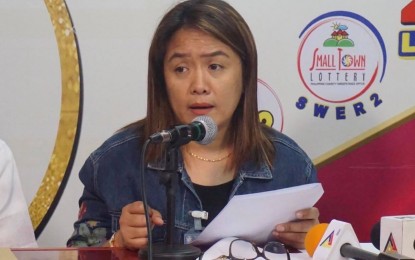 MANILA – The Philippine Charity Sweepstakes Office (PCSO) has released over PHP153 million in medical assistance to a total of 21,240 indigent beneficiaries nationwide for July.
In a statement released on Wednesday, PCSO general manager Royina Garma said of the total amount of assistance, PHP74.4 million was given to 8,378 patients that needed hospital confinement, PHP54.1 million went to dialysis sessions of 10,675 patients and PHP22.9 million was given to 1,957 patients needing chemotherapy treatments while post-operation medication amounting to PHP2.1 million was given to 213 patients and assistance for hemophilia treatments amounting to PHP158,100.00 was provided to 17 individuals.
The assistance was processed through the various departments under the Branch Operations Sector of PCSO.
The National Capital Region (NCR) Department released the highest amount of assistance at PHP39 million for medical expenses of 3,536 patients. This was followed by the Northern and Central Luzon (NCL) Department providing PHP38 million to 5,400 patients, Southern Tagalog and Bicol Region (STBR) released PHP28.9 million as provision for 4,943 patients, Visayas Department granted PHP26.5 million to 3,901 patients and Mindanao Department dispensed PHP21.2 million to 3,460 patients.
The Medical Access Program (MAP) is designed to augment the medical needs of the Filipinos nationwide, particularly the need for hospital confinement, chemotherapy, dialysis, and post-transplant medicines. The program is funded by revenues from PCSO games nationwide.
Garma said the PCSO was able to assist through the issuance of guarantee letters to patients under hospital confinement, chemotherapy, dialysis and medicines for hemophilia and post-transplant.
She said in these trying and challenging times PCSO once again stepped up in aiding the Filipino people, especially the marginalized sector through its MAP.
Garma said amid the coronavirus disease 2019 (Covid-19) crisis, the agency is taking the necessary steps to continue providing medical assistance to the increasing number of indigents seeking help from PCSO.
"The PCSO shall continue to provide medical assistance for every Filipino in need to ease their financial burden and in healing our less fortunate kababayans especially in these challenging times. We are hand in hand with the national government's efforts in eradicating the virus and its effects on health and the economy," she added. (PNA)