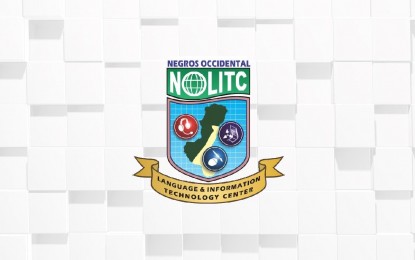 BACOLOD CITY – Some 760 scholarship slots are available for qualified Negrenses interested to enroll in full online training for various courses at the Capitol-run Negros Occidental Language and Information Technology Center (NOLITC) here.
Governor Eugenio Jose Lacson said the initiative is under the skills retooling program of NOLITC, which is part of the economic recovery plan of the provincial government to provide opportunities to the unemployed, especially those displaced by the coronavirus disease 2019 (Covid-19) pandemic.
As of Thursday, a total of 650 grants are available under the Negros Occidental Training for Work Scholarship program funded under the Gender and Development Fund while 110 slots are provided by the Technical Education and Skills Development Authority (TESDA) through the Training for Work Scholarship program and Universal Access to Quality Tertiary Education program.
These include 300 slots for Contact Center Services (CCS) National Certification (NC) II; 100 for English Language Proficiency (ELP); 100 for Digital Literacy program; 50 for Visual Graphic Design; 50 for Computer Science Education Program for Teachers; 25 for 2D Animation; and 25 for Software Development Training program.
The 110 scholarship slots granted by TESDA will be available for CCS courses.
Ma. Cristina Orbecido, NOLITC school vocational administrator, said the scholarship applications would be processed online to ensure the safety of applicants from the health hazards posed by Covid-19.
"Virtual training is our way forward and our creative solution in facing the pandemic. We need to leverage on technology to scale up our services and empower more Negrenses with the necessary skills to get a job in the information technology-business process management (IT-BPM) industry," Orbecido told the Philippine News Agency (PNA).
She said that after NOLITC obtained a certificate of recognition from the TESDA last week, they are set to start the online pieces of training for CCS NC II and ELP this month.
Those interested can process their online application through http:// www. nolitc. org/ online-application/ or check out the Facebook page of NOLITC. (PNA)