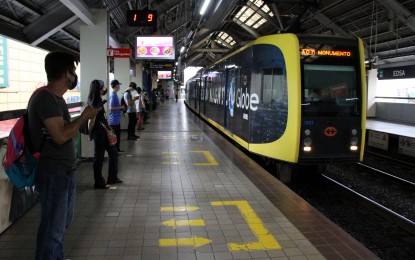 MANILA – The Roosevelt station of the Light Rail Transit Line 1 (LRT-1) in Quezon City will be temporarily closed for about three months starting September to make way for the construction of the Unified Grand Central Station — also known as the "Common Station".
In a statement on Thursday, the Light Rail Manila Corporation (LRMC) — the operator and maintenance provider of the LRT-1 — said the temporary closure will begin on September 5 and will end on December 28.
During the temporary closure, it said the northbound trains of LRT-1 will make its last stop at the Balintawak station.
"LRMC previously planned to provide a Roosevelt shuttle train for passengers, but it will no longer be pursued due to existing circumstances brought about by the Covid-19 (coronavirus disease 2019) pandemic," the LRMC said.
LRMC chief operating officer Enrico Benipayo said the rest of its stations, from Baclaran to Balintawak, will be operational once the restriction on public transportation is lifted in Metro Manila.
"We assure the public that this will only be temporary and the construction of the Common Station, in the long run, will give passengers a more comfortable and reliable commuting experience," Benipayo said.
The Common Station, set to connect the LRT-1, MRT-3, and MRT-3 to allow for transfers from one rail line to another, is one of the Department of Transportation's major projects under the "Build, Build, Build" program. (PNA)