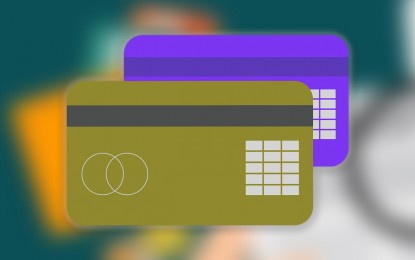 MANILA – Growth of credit card receivables declined as most shops are closed and people cannot travel due to the pandemic but online grocery shopping rose significantly.
During the virtual launch of the Unionbank-Lazada credit card Friday, Union Bank of the Philippines (Unionbank) senior vice president and card business head Antonio Sebastian Corro said consumers' behavior changed during the implementation of the community lockdowns because online purchases rose while face-to-face transactions declined.
Corro said there was a significant rise in electronic commerce (e-commerce) for basic goods like food, clothing, and groceries.
He, however, said overall credit card usage is down.
"This is mainly, obviously, because a lot of shops have been closed and second, the biggest factor is travel. There's no travel. And a lot of usage for cards is really for travel and entertainment…So that is hundred percent down," he added.
Corro said spending is "really focused domestically", adding a lot is moving to e-commerce.
During the same briefing, Lazada country chief marketing officer Neil Trinidad said transactions for groceries rose 15 times since the lockdown, and demand for hygiene products like alcohol and household cleaning materials grew 10 times.
Trinidad said demand for electronics, fashion times and general merchandize also posted expansions.
He said consumers are spending and using online transactions "two times more."
"So it's really a time of massive acceleration across all categories and I'm really seeing new behaviors starting to shift during this pandemic," he added.
This demand is among the factors for the tie-up for a credit card powered by Mastercard.
Corro further said people can apply for the card electronically through the Unionbank's website and the Lazada app.
He said the annual fee will be free for the first year and card validity is five years.
Card limit will depend on the qualification of the applicant and while there will be no cash-back promos, cardholders who use their cards will automatically be given six Lazada points, to be placed in their Lazada Wallet, per PHP200 spent on the app. (PNA)