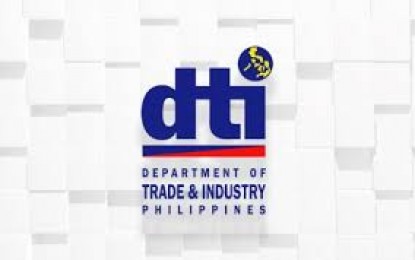 MANILA – The Department of Trade and Industry (DTI) is encouraging public and private financial institutions in the country to offer Islamic banking and financing services amid the coronavirus disease 2019 (Covid-19) pandemic.
In a statement Monday, the Export Marketing Bureau (EMB) said offering Islamic financing will help micro, small and medium enterprises (MSMEs) offering Halal products and services to survive during this challenging business environment.
The EMB said inviting more financial institutions to engage in Islamic banking and financing is part of its initiatives as the secretariat of the Philippine Halal Export Development and Promotion Board which assists exporters to venture into Halal markets.
Recently, EMB and the Philippine Trade Training Center-Global MSME Academy conducted a webinar on Covid-19 Islamic financing assistance which was attended by 400 participants, including MSMEs and large businesses in sectors of food, cosmetics, pharmaceutical, logistics, financing, tourism and hotel, restaurant and catering services.
"I am pleased to finally have a particular session on Islamic banking and finance to discuss possible options for our MSMEs who are seriously affected by the Covid-19 pandemic. I personally requested this session because I know that financing is a very crucial part of our businesses as we keep our heads above water amid this health crisis," DTI Undersecretary Abdulgani Macatoman said.
Among the financial institutions that offer Islamic financing in the country include Amanah Islamic Bank, a subsidiary of the Development Bank of the Philippines, and the microfinance institution ASA Philippines Foundation.
Amanah Islamic Bank offers loans amounting from PHP50,000 to PHP500,000.
The bank is also in search of partnerships and funders to address pending loan applications.
ASA Philippines, on the other hand, has assisted some 31,783 borrowers in the Bangsamoro Autonomous Region in Muslim Mindanao (BARMM) as of June 30, 2020, with average loan amounting PHP16,106.
According to the Bangko Sentral ng Pilipinas, Islamic banking and financing operations are in accordance with the Shari'ah principles.
This prohibits the financing of haram activities such as gambling, prostitution, alcoholic liquor, nightclubs, and narcotics.
It also follows ethical guidelines on fairness and social justice, prohibiting riba or interest, gharar or ambiguous or risky transactions, and maysir or gambling.
Frank Lloyd Gonzaga, Small Business (SB) Corp. Vice President for Planning and Advocacy, said the loan program of SB Corp. aimed for MSMEs affected by Covid-19 pandemic, and the lockdown measures of the government mirror the principles of Islamic financing.
"SB Corp. Covid-19 Assistance to Restart Enterprise (CARES) program is the Corporation's milestone contribution to inclusionary financing; a financing model mirroring Islamic financing principles," Gonzaga said.
CARES program allows micro and small businesses to borrow money from SB Corp, the financing arm of DTI, with zero interest rate with repayment between 18 to 30 months. (PNA)