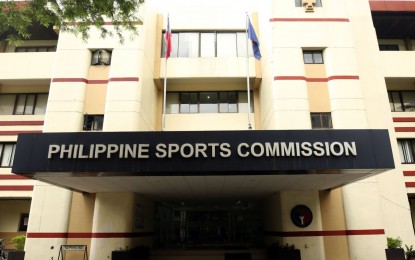 MANILA – The two Philippine Sports Commission (PSC) facilities here and in Pasig City have been put on lockdown beginning Wednesday to make way for disinfection after one of the agency's staff was tested positive for the coronavirus disease (Covid-19).
The staff member received the result of the swab test on Tuesday, four days after the employee underwent swab test.
Mike Asuncion of the Philippine Amateur Baseball Association and BF Merren Pharmaceuticals provided disinfection chemicals to clean up both PSC facilities.
The Philippine Swimming Inc., Philippine Table Tennis Federation, and Pilipinas Sepak Takraw Association also sent help to the PSC by giving out face masks, face shields, and other supplies to help the PSC's front-liners and stranded athletes and coaches.
"Our NSA's (national sports associations) have been very helpful this pandemic. We all just want to lift each other and help each other get through this pandemic," PSC executive director Guillermo Iroy said.
He also thanked Milo and Pocari Sweat on behalf of the PSC for its continued support to the national athletes, coaches, and PSC frontline workers, helping them to stay positive, active, and fit during health crisis.
"We are thankful because they readily helped. We wanted to make sure that we do proper disinfection of the offices," Iroy said.
The two PSC facilities will remain close "until further notice". (PNA)