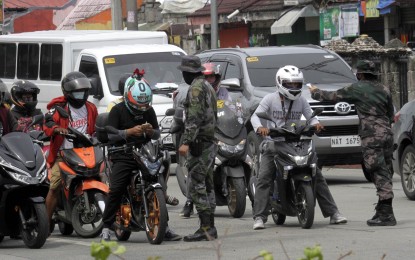 MANILA – The police force's death toll from the coronavirus disease 2019 (Covid19) is now 16, the Philippine National Police reported.
The latest PNP data as of Sunday showed that the fatality is a 52-year-old policeman who passed away on August 17. He was assigned at the National Administrative Unit/Police National Training Institute-National Training Center.
The number of Covid-19 infections among police officers has reached 3,380 as the PNP Health Service reported 104 new confirmed cases.
Meanwhile, a total of 2,479 personnel have recovered from the disease.
The health service is also monitoring 711 probable cases and 2,688 suspected cases. The majority of cops who have contracted the disease were asymptomatic.
Cops tested for Covid-19 would observe a 14-day quarantine and undergo another test. Once cleared, they have to rest for seven to 10 more days before going back to duty. (PNA)