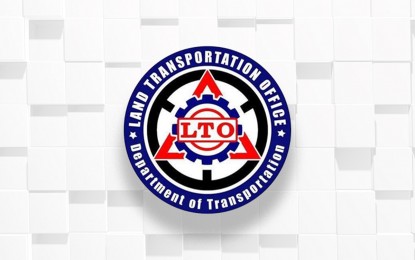 MANILA – The Land Transportation Office (LTO) on Thursday began the distribution of the new motorcycle plates that were designed to be bigger, more readable, and color-coded as part of the government's push to prevent the use of motorcycle in crimes.
The first batch of plates was distributed to selected motorcycle dealers at the LTO National Capital Region West (LTO-NCR West) regional office in Quezon City.
In a statement, Clarence Guinto, regional director of LTO-NCR West, said there were a total of 70,000 motorcycle plates that are ready for distribution to motorcycle dealers and owners.
The plates, he said, have new features that are compliant with the requirements of Republic Act (RA) 11235 or the "Motorcycle Crime Prevention Act" signed by President Rodrigo Duterte on March 8, 2019.
"It has new safety features such as RFID sticker, QR Code, and reflectorized sheeting," Guinto said.
However, he said for the LTO-NCR West alone, they have a total backlog of 1,386,895 motorcycle plates.
"Out of the said backlog, 235,262 motorcycle registration transactions were already forwarded to the Central Office Plate Manufacturing Plant (CO-PMP) for plate production covering CY (calendar year) 2018 motorcycle registration only," Guinto said.
To date, he said the CO-PMP is capable of manufacturing 7,500 motorcycle plates a day, but will soon be augmented through the installation of a new manufacturing robot capable of making 450 license plates per hour by December this year.
"With the said new machinery, LTO is optimistic that we can address the backlog on motorcycle plates at the soonest," Guinto said.
According to the Implementing Rules and Regulations of RA 11235, finalized in May 2020, the new plates are required to be bigger, more readable, and color-coded — consisting of a metal license plate for the rear and a decal or sticker for the front of the motorcycle. (PNA)