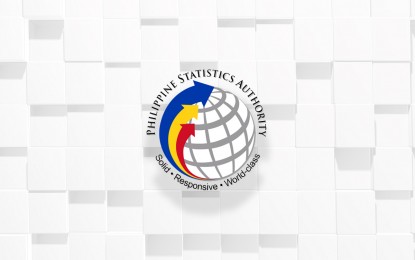 LEGAZPI CITY – At least 7,181 enumerators and census supervisors will be deployed in the Bicol region to conduct the 2020 Census of Population and Housing (CPH) of the Philippine Statistics Authority (PSA) from September 1 to 30.
In a virtual press conference on Friday, PSA regional director Cynthia Perdiz said this year's CPH aims to provide government executives and policymakers up-to-date information on population and housing which will serve as a basis in mapping out social and economic development plans, policies, projects, and programs.
"This launching will let the public know how to participate during the census and we encourage the cooperation of the public since the result will be used for the development of our region," she said.
The PSA assured the public that all responses to the CPH are confidential.
"PSA will only release aggregated information from the census in the form of summaries or statistical tables. No data or tabulation may be produced to identify neither any household nor any individual," Perdiz said.
Perdiz said the information that will be asked from the respondents during the house-to-house interview are sex, age, marital status, education, religion, ethnicity, disability, occupation, and records of birth and death.
"Information on main sources of water, electricity, fuel resources, housing units, garbage disposal, toilet facility, ICT devices, vehicles, and internet access will also be collected," she added.
Perdiz said census interviews will take only 15 to 30 minutes, and every household can participate in the nationwide undertaking in several ways as part of the agency's adaptation to the new normal.
"Participation in the census is mandatory. For those who will not participate, a penalty of one-year imprisonment and a fine of PHP100,000 will be charged. Hence for individuals, they can participate via face-to-face interview, use of self-administered questionnaire (SAQ), over-the-phone interview or paper-assisted telephone interview (PATI) or the computer assisted web interview (CAWI)," she said.
The PSA encouraged everyone to provide truthful answers to the census questions so the agency can deliver relevant and reliable statistics for "equitable development towards improved life for all".
Perdiz further said enumerators and supervisors that will be involved in the conduct of census will strictly follow health and safety protocols like the wearing of face masks, face shields, physical distancing, and adherence to government health protocols.
Meanwhile, Regional Development Council chairman for Bicol Mayor Noel Rosal said data is the "backbone of the future".
"In this pandemic, we have to be very innovative, nobody thought we will come in this pandemic, and we have to be more competitive. Everyone should be involved as we launch this 2020 CPH, this will be an instrument of continued progress of our country. We have to be ready to reflect on our mission and vision for our offices," he said in a message.
Rosal assured the support of the local government units (LGUs) for the success of this year's CPH.
The 2020 CPH will be the 15th census of population and 7th census of housing. (PNA)