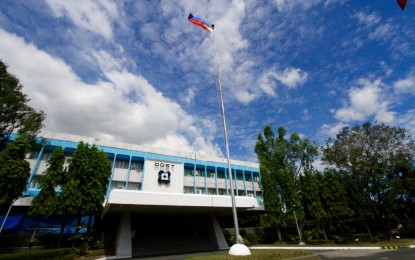 MANILA – The Department of Science and Technology (DOST) has allocated PHP89.1 million for the country's participation in the World Health Organization (WHO) Solidarity Vaccine Trial for Covid-19, Secretary Fortunato de la Peña announced on Saturday.
He said the DOST is just waiting for the announcement on which vaccines will be included in the Solidarity Vaccine Trial.
"In case there would be many and would need more budget, we could find a way to augment this budget," de la Peña said in a text message.
He added that the Philippines' participation in the Solidarity Vaccine Trial is an initiative that can be considered as the best short-term strategy the country could adopt to make the Covid-19 vaccine available in the country at the soonest possible time.
"It will allow the country to avail of Covid-19 vaccine candidates, which are already in the more advanced stages of vaccine development. The project will also build on the local expertise already available for clinical trials and contribute to capacity building, upgrading of facilities and resources required for vaccine development and manufacturing in the country," he added.
De la Peña and DOST Undersecretary Rowena Cristina Guevara earlier said the Philippines cannot develop a local vaccine due to the lack of facility.
Meanwhile, de la Peña also announced that the WHO has already confirmed the nomination for Nina Gloriani, former dean of the UP College of Public Health of UP- National Institutes of Health, to be a member of the Scientific Steering Committee for the Solidarity Vaccine Trials.
"As a member of the Committee, Dr. Gloriani will participate in providing recommendations on the direction of the WHO vaccine trials," he said. (PNA)