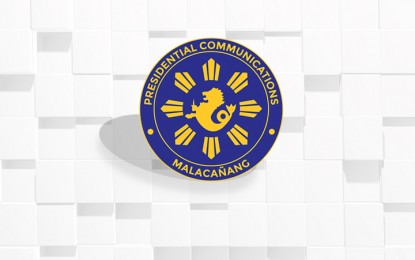 MANILA – The signing of the Data Sharing Agreement (DSA) between the Department of Justice (DOJ) Inter-Agency Committee Secretariat and the Commission on Human Rights (CHR) will ensure faster investigation and response on matters relating to media security, a Palace official said Wednesday.
Presidential Communications Operations Office (PCOO) Secretary Martin Andanar made this remark after the DOJ and CHR on Tuesday virtually signed a deal to strengthen their operations in resolving cases of torture, abuse, and other human rights violations.
Under the agreement, both agencies committed to help each other by sharing vital information for the successful resolution of cases.
Andanar said the agreement entails the sharing of human rights violation investigation reports, promotion of inter-agency cooperation on evidence gathering and prosecution, and implementation of security measures and privacy policies in respect to the interests of the victims and complainants, among others.
"The PCOO supports such a measure, as this will ensure proper, faster, and appropriate investigation and responses on matters relating to the security and protection of media and communications personnel throughout the country, alongside our proactive assistance and cooperation with the Presidential Task Force on Media Security (PTFoMS)," Andanar said in a statement.
PTFoMS, created through Administrative Order 1 signed by Duterte in October 2016, is tasked to ensure the safety of media workers and address the distinction attached to the Philippines as one of the most dangerous places in the world for journalists.
Andanar said the signing of the agreement also shows the Duterte administration's willingness to resolve human rights cases, including the deaths of activists.
"The Data Sharing Agreement was undertaken to achieve a high level of operational capacity between the CHR and the AO35, especially on the recent deaths and cases of Mr. Randall Echanis and Ms. Zara Alvarez," Andanar said.
The deaths of Echanis and Alvarez, who were murdered just days apart, are being investigated by the CHR.
Southern Luzon Command (Solcom) chief, Lt. Gen. Antonio Parlade, Jr. in an earlier report, said Echanis was in jail for various crimes including the murder of fellow New People's Army (NPA) members purged in Inopacan, Leyte.
On the other hand, Alvarez joined NPA for two years until 2015 when she was arrested, Parlade said.
"She was bailed out by Karapatan and went above ground again, probably to take care of her child from (Communist Party of the Philippines) CPP-NPA (Fred) Caña, whom you (Karapatan) bailed out after he was arrested for a string of criminal cases," added Parlade, who is also an official of the National Task Force to End Local Communist Armed Conflict.
He said Alvarez used to be active in the Center for People's Resources and Services (CPRS), a CPP-front established to generate funding from foreign countries.
This is why Karapatan has so much money to bail out captured CPP-NPA fighters and their allies, Parlade added.
In November 2012, former President Rodrigo Benigno Aquino III signed Administrative Order (AO35), creating the Inter Agency Committee on extra-legal killings, enforced disappearances, torture, and other grave violations of the right to life, liberty and security of persons.
Andanar, meanwhile, assured that government will be more open and receptive in engaging all parties to address allegations of human rights violations within the framework of domestic accountability mechanisms.
"Our commitment towards the protection and promotion of the rule of law, accountability, and human rights will continue to be resolute as part of our fulfillment of our obligations to the international community and to the Filipino people," he said.
CHR is conducting a probe into the killings of human rights defenders and members of progressive groups that happened between 2017 and 2019.
Malacañang said the administration is "equally interested" to know the identities of people behind the "brazen" killings of the human rights defenders.
Identifying the culprits would absolve state forces who are being blamed for the deaths of the human rights activists, according to Presidential Spokesperson Harry Roque. (PNA)