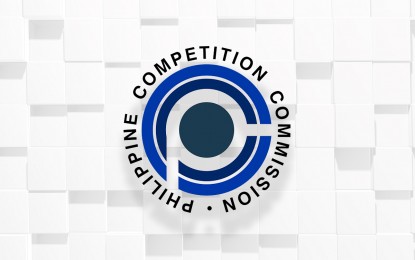 MANILA – The Philippine Competition Commission (PCC) has approved the acquisition by Universal Robina Corporation (URC) of sugar milling and bioethanol distillery plants and its parcels of land of Roxas Holdings, Inc. (RHI) in Negros Island.
The anti-trust body's approval of URC's purchase of assets in Central Azucarera de la Carlota, Inc. (CA-Carlota) and Roxol Bioenergy Corp. (Roxol), and shares in Najalin Agri-ventures, Inc. (NAVI) came a year after a similar transaction by the same parties was blocked for the merger-to-monopoly concerns in Batangas.
In Commission Decision No. 15-M-010/2020, the PCC approved the transaction considering the overlaps and the market where both sugar millers operate.
While PCC noted that URC and CA-Carlota are among the big players in the area, the review finds that the transaction does not lead to substantial lessening of competition in the sugarcane milling and tolling markets in Negros region, as well as the national markets for bioethanol, wholesale raw sugar, and molasses.
The PCC's merger review of the URC-CA Carlota deal showed that the transaction will not increase the likelihood of, or strengthen existing, coordination among regional market players for sugar cane milling services.
To recall, PCC blocked last year URC's attempt to take over Central Azucarera Don Pedro Inc. (CADPI) and RHI—its sole rival in Batangas—after its market investigation raised competition concerns that the proposed merger leads to a monopoly of sugar milling services and will corner farmer-planters in their sharing agreements, sugar recovery rates, and incentives in Southern Tagalog.
The acquisition by the same parties over the assets in Negros, however, presents a different market environment considering the many players, planters' strength in numbers translated as bargaining power, and the competitive constraints throughout the country's sugar producer capital.
The PCC merger review also found that unlike in the Batangas deal where sugar planters had to choose between two players and would have lost the benefit of competition in their merger, majority of Negros sugarcane farmers work in associations with bargaining power where planters are able to switch to get the best price for their produce and competing millers in the area respond accordingly in price and incentives to draw in the farmers' haul and deal.
Acquiring firm URC is engaged in food related businesses, including branded consumer food, agro-industrial, and commodity food. It also engages in consumer product-related packaging business.
JG Summit Holdings, Inc. is URC's controlling shareholder and owns approximately 55 percent of URC's outstanding shares.
Meanwhile, RHI is a holding company heavily involved in agribusiness, particularly in sugar and ethanol production. It has majority ownership of Najilan with 67.1 percent of issued shares.
Najilan is primarily engaged in agri-industrial development, with farmlands for lease in La Carlota City, Negros Occidental. (PR)