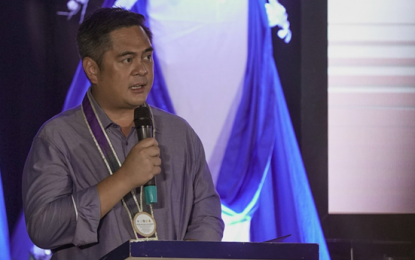 MANILA – Presidential Communications Operations Office (PCOO) Secretary Martin Andanar on Monday welcomed the decision of the House Committee on Labor and Employment to approve the amended draft substitute bill to the proposed Act enhancing the benefits, protection, and security of media workers in the country.
"We welcome the approval by the House Committee on Labor and Employment, led by 1-PACMAN Party-List Representative Eric Pineda and House Assistant Majority Leader and ACT-CIS Party-List Representative Niña Taduran, of the pending Media Workers Welfare Act under House Bill 2476," he said in a statement.
Andanar said the PCOO and the Presidential Task Force on Media Security (PTFoMS) have strongly been pushing for the passage of the Media Workers Welfare Act which aims to provides media workers with security and protection and also uplifts their economic welfare, benefits, and skills.
"This is a step forward towards fulfilling the commitment of President Rodrigo Duterte of ensuring that media workers in the country are secured and protected," he said.
Andanar also described the House panel approval as an "advancement" towards breaking the global stigma placed on the Philippines as being one of the deadliest and worst places for journalists and media workers in the world.
On Friday, House Assistant Majority Leader and ACT-CIS Party-List Rep. Niña Taduran's House Bill (HB) No.2476. hurdled the House panel after two hours of making final refinements to the measure.
Taduran, a former broadcast personality, referred to the measure as her "pet bill" given her work background.
Under the bill, media workers who are assigned to cover dangerous and hazardous events or situations shall be given an additional PHP500 daily pay.
Death and disability benefits amounting to PHP200,000 shall also be awarded to affected media workers.
A Media Tripartite Council shall also be formed.
In December 2019, Andanar expressed hope that the Congress will give priority to the proposed Media Workers Welfare Act.
He said that the lack of protection, security, and benefits of media workers is a "vicious cycle" that needs to be addressed. (PNA)