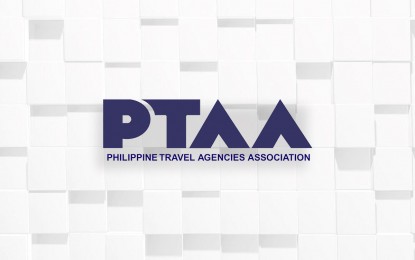 MANILA – The Philippine Travel Agencies Association (PTAA) wants to boost operations of travel agencies, which the association expects to slowly resume operations in the coming months, by formalizing an agreement with its Korean counterpart.
In his presentation during the Korea Tourism Organization travel webinar held recently, PTAA president Ritchie Tuaño said they want to negotiate an agreement with the Korean Association of Travel Agents (KATA) at the soonest possible time.
"We would highly appreciate the drafting and signing of a memorandum of understanding wherein both sides will commit to only dealing with accredited travel agencies and tour operators that are members of both our associations," Tuaño said.
According to Tuaño, an MOU with KATA would be a first for the association in terms of same-level international partnership and would add to the groundwork that is being done to slowly revitalize local travel agencies operations.
Tuaño said South Korea is a prime consideration because of the volume of tourist traffic from both sides.
In describing the agreement ideal, Tuaño said that aside from both sides providing a list of their members to exclusively work with, the MOU can possibly also cover items including standardized tour costing based on itineraries, recommended list of destinations per travel segment, and the setting up of a complaints and grievance committee.
"Two-way tourism between our two countries have been growing over the past 10 years. We want that growth trajectory to continue long term," Tuaño said.
Aside from partnering with KATA, the PTAA is also pushing for 100 percent visa-free entry to South Korea.
Currently, Filipinos are allowed visa-free entry to Jeju Island. There is also the new five-day visa entry that comes with the stipulation that Filipino tourists enter through a major city and exit through Jeju Island.
"While we commend the maximum five-day visa-free entry, both our governments must work on a complete visa-free entry," Tuaño said while citing the Taiwan model which after giving visa-free entry in 2017 has seen a rapid increase in Filipino tourists.
Last year, Koreans again topped tourist arrivals in the country with 1.99 million. It marked the 10th straight year with them as the Philippines biggest market growing by 168.60 percent from 10 years back when only 740,622 Korean tourists visited the Philippine in 2010.
Meanwhile, 503,867 Filipino tourists visited South Korea last year making it the 8th biggest market after China, Japan, Taiwan, United States of America, Hong Kong, Thailand, and Vietnam. Growth in arrivals from 10 years back was at 69.39 percent when there were only 297,452 Filipino tourists to South Korea.
The PTAA believes that a combination of the stimulus package from Bayanihan 2 and airline refunds can aid in restarting travel agencies' operations in the country. (PR)