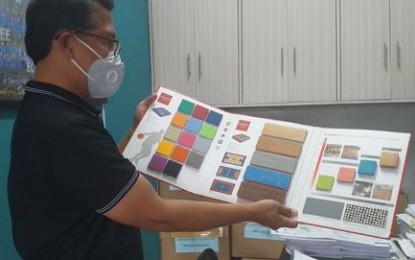 BAGUIO CITY – Two projects valued at PHP544 million are expected to bring the Baguio athletic bowl closer to world standard and boost local sports.
City Administrator Engr. Bonifacio dela Peña on Thursday said the PHP434-million youth center and multi-sports facility and the PHP110-million four-storey parking and VIP lounge will be up for bidding this October.
The PHP434-million youth sports center is a pet project of Mayor Benjamin Magalong, who saw that the city has unspent money that could be used for projects.
Dela Peña said the city will source out the PHP294 million locally, while Senate President Vicente Sotto III promised to give PHP140 million to complete the PHP434-million budget.
Sotto is a former national athlete who played with the national bowling team along with legends Paeng Nepomuceno and Bong Coo.
In fact, the four-storey structure will house a gym, for basketball and volleyball It will also have a five-lane bowling alley, said dela Peña.
"The happiest is councilor Levy Lloyd Orcales, since they will have a whole floor as a youth convergence center for the Sangguniang Kabataan Federation (SKF)," he said.
Orcales is the chairman of the SKF Baguio that earned him a seat at the City Council.
"That is the very best news. We really thank the mayor for including us in his plans," said Orcales in a separate interview.
'We really want the best materials for the youth and sports complex and the best qualified contractor to put it in reality," said dela Peña.
Dela Peña expects that construction of the four-storey parking building and VIP lounge will also commence this year.
"Both are in the final stages of planning," he said.
"Once finished, people can watch any sporting event at the Baguio oval," said dela Peña, who drew inspiration from the New Clark City Sports Complex which was unveiled last year for the Southeast Asian Games (SEAG).
He added that architect Noel Elnar, who was consulted by the Philippine Sports Commission, provides the design for free.
The PHP110-million funding for the said project will come completely from the city's savings, dela Peña added.
Last January, during the city sports code consultation with athletes, coaches and sports stakeholders, he revealed the plans for the Baguio athletic bowl that includes the extension of the big grandstand and lighting of the oval, the youth and sports complex, and the parking building.
"This will be a big boost for all our athletes and coaches who sacrifice time and effort to bring glory to our city and our country," said dela Peña, who represented Mayor Magalong during the dialogue.
The city's infrastructure plans for sports comes as Baguio tries to finalize its sports code that will recognize athletes and coaches by providing assistance not only in continued training but also for winning medals in competitions locally and internationally. (PNA)