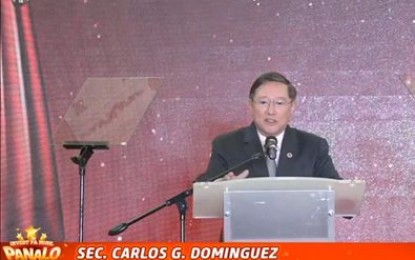 MANILA – A retail investor who paid his Premyo Bond placements through the Land Bank of the Philippines (Landbank) won the grand prize in Friday's quarterly electronic raffle draw for this debt paper.
The winner, who won a condominium unit from Megaworld and a PHP1-million cash prize, was identified through his investment number and not his name.
Raffle draw officials said the investment was paid through a Landbank branch in Diliman, Quezon City.
Aside from the grand winner, 100 winners also bagged PHP20,000 each and 15 others, PHP100,000 each.
Finance Secretary Carlos Dominguez III, in his speech aired over the Bureau of the Treasury's (BTr) Facebook page, "strongly urged" the winners to use their prizes to start a small business and create jobs.
"They can also choose to re-invest their money in government bonds. Doing so will help support the nation's fight against the pandemic," he said.
Premyo Bond is among the government's retail securities intended for small investors with a minimum placement of PHP500.
Each Premyo Bond has a 3-percent annual interest rate and is subject to a 20-percent final tax.
It was initially offered in November 2019 for PHP3 billion but was upsized to PHP5 billion due to strong demand.
Dominguez said there would be another Premyo Bond offering in November, which will have a "pangkabuhayan" (livelihood) theme.
"Not only will it be easier and safe to invest in Premyo Bond but the stakes and prizes will be higher," National Treasurer Rosalia de Leon said in her speech during the raffle draw.
In a Viber message to journalists Friday, de Leon said there would be about PHP10 million worth of prizes, including two Toyota Innova units, for the 2021 Premyo Bond raffle draws. (PNA)