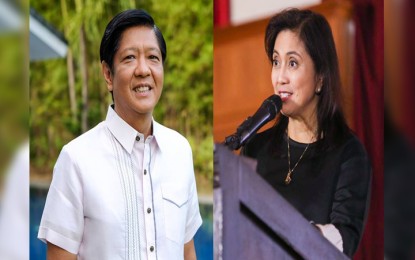 MANILA – The Supreme Court (SC), acting as the Presidential Electoral Tribunal (PET), has directed the Commission on Elections (Comelec) and the Office of the Solicitor General (OSG) to report and comment on the election protest between former senator Ferdinand "Bongbong" Marcos Jr. and Vice President Ma. Leonor "Leni" Robredo over the results of the 2016 vice-presidential elections.
In a statement released on Wednesday, the PET said the Comelec was likewise directed to report to the tribunal if there had been any petitions filed for the failure of elections in the provinces of Lanao del Sur, Basilan, and Maguindanao.
If any such petitions were filed, the Comelec was asked to inform the PET whether the said petitions were granted or denied or whether special elections were held in areas declared to have had a failure of elections in the said provinces.
The poll body was also asked to comment on its side on the possible annulment of elections on the ground of terrorism, intimidation, harassment of voters, and pre-shading of ballots in the said provinces.
The Comelec and the OSG were further directed to comment within 20 days on whether the PET is empowered under the Constitution to declare the annulment of election without special elections and whether the tribunal's declaration of failure of elections and the ordering of special elections would infringe on the Comelec's mandate and power.
In a separate statement, the Comelec said it would comply with the PET's order.
"The Comelec stands ready to comply with the orders of the Court acting as the PET. However, we have not yet formally received the Court's resolution, and will withhold any further comment at this time," Comelec spokesperson James Jimenez said.
In a statement, lawyer Victor Rodriguez, Marcos' spokesperson, said they "welcome this latest assertion by the tribunal" on their move for the annulment of the election results in Lanao del Sur, Basilan, and Maguindanao.
Rodriguez, however, also said the order for Comelec and the OSG to comment "added another layer that would cause tremendous delay".
"Considering the very thin time left in the term of the contested position, our protest is under real threat of becoming moot and academic by the events leading to 2022, such as the filing of candidacy, campaign and the national election that would reduce the clamor and right of the people to know who really won the vice presidency illusory," Rodriguez said.
Meanwhile, Robredo's camp also welcomed the PET's order saying it would help hasten the resolution of the election protest.
"We fully believe that the High Tribunal will uphold Vice President Leni Robredo's victory as seen in the 2016 results and in the recount of ballots. Furthermore, the rules in different electoral tribunals mandate the immediate dismissal of any election protest after finding no substantial recovery," it said in a statement.
Two justices, Edgardo L. Delos Santos and Priscilla Baltazar-Padilla, were on leave and took no part in the resolution. (with reports from Ferdinand Patinio/PNA)