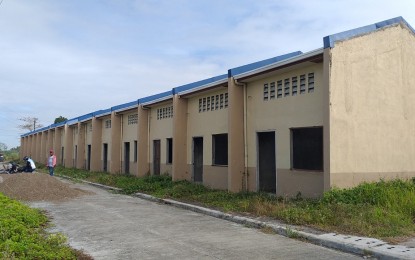 TACLOBAN CITY – The Regional Development Council (RDC) in Eastern Visayas has urged the National Housing Authority (NHA) to come up with uniformed guidelines in the selection of beneficiaries of housing projects for victims of Super Typhoon "Yolanda."
The RDC recently passed a resolution asking the NHA to come up with guidelines for the consideration of the local inter-agency committee (LIAC) in awarding completed houses, said National Economic Development Authority regional director Meylene Rosales in a phone interview on Thursday.
LIAC, chaired by mayors, has set different guidelines in the awarding of completed houses, she said.
"RDC members observed that the selection of beneficiaries has been highly politicized, resulting in the exclusion of deserving beneficiaries and contributing to the low number of housing units awarded," Rosales said.
As of mid-2020, of the 52,985 houses targeted for construction in Eastern Visayas, 36,116 have been completed and 25,293 have been awarded to beneficiaries.
The unfair selection of recipients, absence of electricity, poor water supply, and lack of access to livelihood are among the reasons cited why many completed houses remain unoccupied.
On Sept. 16, President Rodrigo Duterte signed Administrative Order 33 extending the term of Inter-Agency Task Force Yolanda until June 30, 2022, unless earlier terminated by the President.
The task force's term expired last Aug. 12.
The order recognizes the need to facilitate the completion of the Yolanda Permanent Housing Program (YPHP), an integral component of the Yolanda Comprehensive Rehabilitation and Recovery Plan.
The YPHP aims to build houses and create livable, thriving, and disaster-resilient communities under a township approach where resettlement sites shall be provided, not only with the basic necessities of water and electricity but also with social infrastructures such as daycare centers, health centers, and school buildings within or near the housing project sites.
Yolanda (Haiyan), which struck the Philippines on Nov. 8, 2013, is considered one of the strongest typhoons ever recorded, with Tacloban City as its ground zero. (PNA)