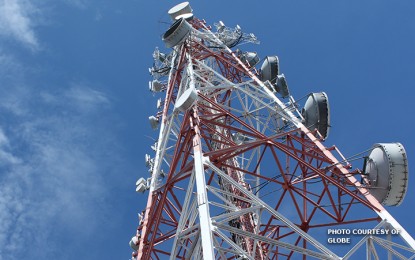 MANILA – Following the government's easing of requirements for construction of cell towers, Globe said on Thursday it has acquired 252 more permits in September after securing 411 licenses in August alone.
In a statement, Globe said the combined permits secured in August and September were the greatest number of permits given by local government units (LGU) to the company in a span of two months.
A total of 715 permits, it said, were secured from the LGUs all over the country since the issuance of the Joint Memorandum Circular No. 01 s. 2020 that seeks to streamline and reduce delays in the construction of common towers.
Aside from building permits, Globe said it secured 84 certificates of final electrical inspection (CFEI) in the last eight weeks.
"The CFEI permit is important because it is a requirement in applying for a permanent power source to fire up the cell sites or cell towers," Globe said.
Joel Agustin, Globe senior vice president for program delivery, said Cavite, Bulacan, Batangas, Rizal, and Pangasinan were the top five provinces that issued the most building permits.
"These permits complement our aggressive builds and rollouts as we not only increase our capacity and capability but more importantly, we make connectivity possible and accessible in areas that don't have any access to the internet before," Agustin said.
He said more towers will also soon be built in Agusan Del Norte, Zamboanga Del Norte, Zamboanga Del Sur, Misamis Oriental, Nueva Ecija, Zambales, Maguindanao, Antique, Laguna, and 37 more provinces and cities. (PNA)