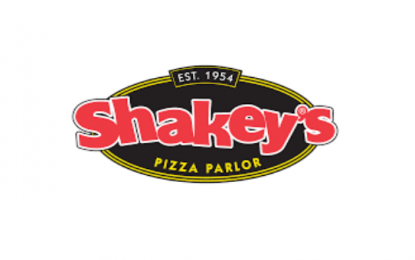 MANILA – Shakey's Pizza Asia Ventures, Inc. has signed an agreement with Plastic Credit Exchange (PCEx) for the certification of its plastic neutrality, making it the first food service company in the Philippines to pursue such third-party verification for a plastic offsetting initiative.
In a statement Monday, Shakey's president and chief executive officer Vicente Gregorio said: "We are grateful to be partnering with PCEx and are proud to be the first chain restaurant brand in the Philippines to begin offsetting our plastic usage in 2019. By our calculations, we have achieved 100 percent plastic neutrality already but aim to take this initiative to the next level by working towards the third-party certification of our neutrality."
PCEx is a non-profit organization that helps businesses offset their plastic footprint through its network of partners that recover, process, and recycle plastic waste.
A third party then independently audits and verifies the businesses' plastic footprints and their corresponding offsets, completing the plastic neutral certification process.
"In spite of the more challenging business environment, we remain committed to integrating sustainability in the way we run our business and will continue in this direction for the betterment of our company and all its stakeholders," Gregorio added.
Oliver Sicam, marketing and strategy director at PCEx, said they are encouraged by companies that are making long-term commitments to reduce and offset their plastic usage.
"With support from such business leaders, Plastic Credit Exchange has diverted more than 6 million kilograms of plastic waste from the environment and is making environmental protection real and sustainable," he said.
Committed to reducing its environmental impact and ecological footprint, Shakey's has also undertaken other initiatives with regards to its plastic usage.
The company has prohibited the use of plastic cups and straws in its workplace and has extended to its guests the opportunity to help the environment via an "Opt Out" tick box in its online delivery platforms. This empowers guests with the option to automatically exclude plastic utensils from their delivery orders.
Shakey's remaining plastic usage is then offset by recovering and recycling an equivalent amount of plastic, allowing it to achieve a net-zero plastic footprint. (PR)