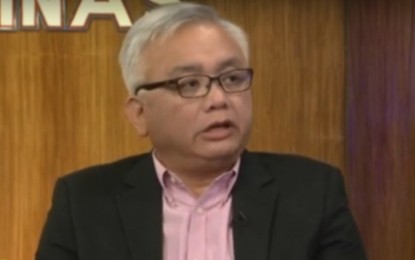 MANILA – The National Privacy Commission (NPC) has partnered with the Presidential Communications Operations Office (PCOO) for the proper enforcement of the Data Privacy Act (DPA) and the executive order on Freedom of Information (FOI) on government agencies.
In a statement on Thursday, the NPC said the recent Data Privacy and FOI Congress aimed at debunking the misconceptions that the DPA hinders the peoples' right to know while the FOI compromises the personal data privacy rights of government officials.
NPC Commissioner Raymund Liboro said the DPA is about "accountability and fairness" and is not a "cloak" used to cover up corrupt activities of the government.
"We encourage government officials to share information that will help build trust to the public for journalistic, artistic, scientific, and research and accountability purposes," Liboro said.
He noted that such an approach helps improve the public's trust in the government and creates opportunities for collaboration "toward attaining national goals".
Kris Ablan, PCOO Assistant Secretary, said that FOI decision-makers must take into account the DPA by ensuring the protection of sensitive personal information and only release necessary and relevant data based on the purpose of the FOI request.
"Where a gray area between the two laws may arise, one must always turn to the public interest in which FOI and data privacy laws yield to more important rights, such as the country's security," Ablan said.
Aside from being an expert at disclosing information, he said an information officer must also be adept with records management, be well-versed in national security concerns, and must be able to employ standard data privacy and protection.
On September 22, about 360 data protection officers and FOI decision-makers attended the DPA and FOI Congress webinar.
During the event, the NPC and PCOO agreed to increase the joint capacity-building of its personnel to improve the government's implementation of both the DPA and FOI laws. (PNA)