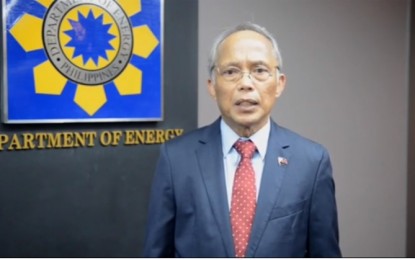 MANILA – The Department of Energy (DOE) has issued notices to proceed to four companies eyeing to build liquefied natural gas (LNG) terminal projects, as it intensifies efforts to ensure energy security with the depleting reserves in the Malampaya gas field.
DOE Secretary Alfonso Cusi said these companies are Excelerate Energy, Batangas Clean Energy, Energy World Corporation, and First Gen Corp. Cusi announced this in his keynote speech at the LNG Producer-Consumer Conference 2020 organized by the Japanese Ministry of Economy, Trade and Industry in partnership with the Asia-Pacific Energy Research Centre Monday evening.
"The DOE is committed to develop the Philippines as an LNG hub that can serve not only our energy needs but also that of the region. And in pursuit of our vision to transform the country into a regional LNG hub in Southeast Asia, we have taken the first step to establishing our LNG regasification capacity to secure replacement fuel from Malampaya and augment our power supply," he said.
Cusi earlier said five firms have applied with the DOE to ensure there will be continuity in the supply of natural gas whether from indigenous sources or imports.
He said the Malampaya reserves can go beyond 2024 and can supply the current energy requirement, but the DOE hopes that the new projects will secure the supply of LNG for future demand.
"2024 is the expiry of the concession agreement. It is being evaluated how we are going to deal with the service contract, whether it will be extended or terminated. We are in that process. There will still be reserves beyond 2024," he added.
Cusi said oil exploration in Service Contract (SC) 57 is also being expedited.
SC 57 is one of the offshore areas with potential energy resources in northwest of Palawan. (PNA)