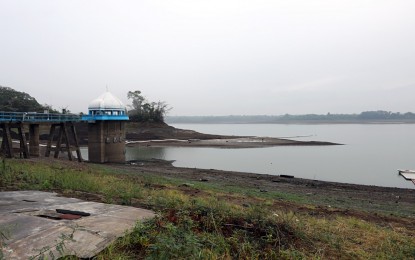 MANILA – Despite La Mesa Dam's current water level nearing the overflow type, residents of Metro Manila should not be complacent there would not be water shortage in the future, an official from the Philippine Atmospheric, Geophysical and Astronomical Services Administration (PAGASA) said on Tuesday.
La Mesa Dam's water level reached 79.70 meters as of 6 a.m., nearing the 80.15 m. overflow type.
Water shortage is still possible since La Mesa Dam is dependent on Angat Dam, its main water source, PAGASA's Hydromet Division chief Roy Badilla told the Philippine News Agency in an interview.
He pointed out that Angat Dam's water level as of 6 a.m. was 183.2 meters, while the ideal is at least 200 meters. Earlier, PAGASA administrator Vicente Malano said Angat Dam's normal water level is 212 m. during dry season, and 210 m. during wet season.
Badilla added that La Mesa Dam's catchment area is small, only about 2,659 hectares.
On Sunday, PAGASA reported La Mesa Dam's water level have reached 79.81 m. due to continuous rains brought about by a low pressure area.
"We are hoping that there will be more rains to somehow sustain this flow. We forecast more rains from October to November, but not much on December. There may be water shortage around summer next year," Badilla said.
Badilla confirmed there were many times that La Mesa Dam reached a spilling level, but flooding depends on the amount of rainfall it was able to collect.
He also said that PAGASA maintains the La Mesa Dam situationer it issued last Sunday, which says that flooding is likely in low-lying areas along the Tullahan River.
PAGASA has mentioned these areas to be alert of possible flooding: Quezon City, Fairview, Forrest Hills Subdivision, Quirino Highway, Sta. Quiteria, San Bartolome, Valenzuela, Barangay Ligon, North Expressway, La Huerta Subdivision, and Malabon.
"The elevation of the reservoir's water level is quite high. We experienced localized thunderstorms, and (Tropical Depression) Ofel is expected to bring rains in the coming days," Badilla said. (PNA)