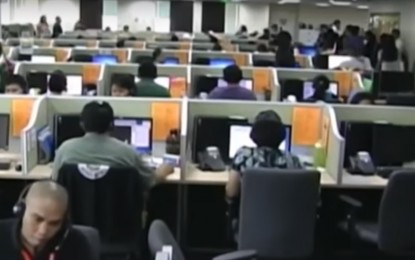 MANILA – Digitally matured small and medium businesses (SMBs) have higher benefits in revenue and increased productivity, contributing to their growth and economic recovery, a study showed.
Respondents of the 2020 Asia Pacific SMB Digital Maturity study in the Philippines acknowledged the crucial role of digital transformation in the businesses.
The study, done in early 2020, covered 14 countries and had 1,400 respondents from various industries such as financial services, telecommunications, media, manufacturing, construction, transportation, retail, and wholesale.
"Philippine SMBs are eyeing improved customer experience and service delivery through digitalization. Lack of budget and shortage of skilled talents are the key challenges for Philippine SMBs," said Karrie Ilagan, Cisco Philippines managing director, in a virtual presser on Thursday.
She added that SMBs also deal with the lack of necessary technologies, lack of insight into operational or customer data, cultural resistance to change, among others.
Ilagan also noted that enterprises should learn to maximize the use of technology, especially now that most people rely on it to continue their businesses amid the pandemic.
Business process outsourcing (BPO) companies, for instance, continue their services remotely, she said.
She also said SMBs rely heavily on telecommunications service providers.
In an interview with the Philippine News Agency (PNA), entrepreneur Monic Rancap, who sells budget-friendly luxury bags, shared how dependent she is on technology and how a poor service like intermittent internet could affect her income.
"I should not lose my internet connection, especially when I upload my products online, so I always monitor my internet connection speed through an app. Low internet connection results in late receiving of messages (from potential clients) who inquire. That is a lost opportunity since that was the moment when they are eager to buy. When I miss those chances, they are no longer interested to buy the product," Rancap said.
Rancap uses a money manager app to monitor the cash flow and expenses, as well as consistently upgrades her phone to be able to take good photos.
"Technology is too important for me. Every year, I wait for the latest phone model, since mobile phone manufacturers upgrade the device's specs, especially the camera features. I need that as I take product shots almost everyday," she said.
About 70 percent of SMBs in the study said they are accelerating digitalization in response to the coronavirus disease (Covid-19) pandemic.
More than half (62 percent) of the respondents also seek digital transformation to launch new products and services. They recognize that staying ahead of the competition remains an important factor.
Investing in technology
Respondents plan to invest in cybersecurity, information technology infrastructure upgrade, and cloud. The pandemic has increased the technology investment priorities on customer experience and video conferencing solutions, artificial intelligence (AI), the study found out.
In the Philippines, 18 percent of respondents shared they would like to invest in AI, while 15 percent would prioritize IT or software upgrade.
Another 15 percent answered the cloud as a priority in technology investment.
The study, commissioned by Cisco and conducted by International Data Corporation, included Australia, China, Hong Kong, India, Indonesia, Japan, Malaysia, New Zealand, the Philippines, Singapore, South Korea, Thailand, Taiwan, and Vietnam as markets. (PNA)