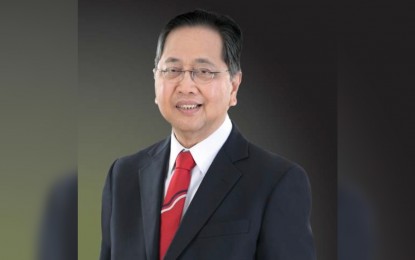 MANILA – Philippine miners are expecting to export the same volume of nickel this year but will still gain more in terms of value as nickel prices have significantly increased, Marcventures Holdings, Inc. (MHI) president Isidro Alcantara Jr. said Wednesday.
In a virtual press conference of the Philippine Nickel Industry Association (PNIA), Alcantara said the coronavirus disease 2019 (Covid-19) pandemic has impact on mining activities with output expected to be lower or at the same level as last year.
"The same volume is probably possible this year, 42 million to 45 million metric tons," he said.
Alcantara said this trend will continue until 2021.
"If prices will continue, (a) lot of mines will increase production," he added.
Alcantara said the economic recovery in China is an encouraging news for the Philippine nickel industry, as nickel is a key ingredient for many industrial applications such as stainless steel and batteries, among others.
China's third-quarter gross domestic product (GDP) growth stood at 4.9 percent compared to the contractions of the economies in the United States and Europe.
Meanwhile, Alcantara said MHI is pushing through with its new developments and projects including bauxite mining.
Bauxite is the raw material for aluminum.
He said MHI is eyeing to spend PHP2.5 billion for its bauxite property, and there are ongoing discussions with potential partners for this development.
"There is no experience in bauxite mining in the Philippines. There are no engineers knowledgeable about it, so we have to partner," Alcantara said.
He added the outlook for bauxite mining is also good.
"I'm very optimistic. As I have said, it is one of the most exciting commodities now because of its application for defense, airplanes, construction, electric batteries, and electric cars. So we're very hopeful with that," he said.
Alcantara further said the firm targets to secure an environmental compliance certificate (ECC) and declaration of mining project feasibility (DMPF) for the bauxite projects in the first half of 2021. (PNA)