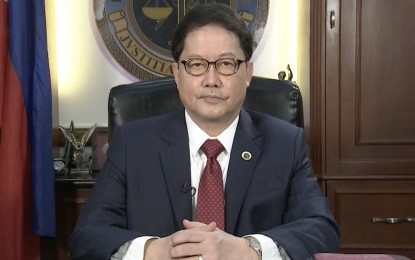 MANILA – Justice Secretary Menardo Guevarra on Wednesday acknowledged that a review of the salary grades of the Bureau of Immigration (BI) workers is overdue but low pay should not serve as excuse to justify corruption.
Guevarra said salary grades at the BI have not been upgraded for decades.
"Low pay is not a valid reason to break the law, and those who smear the dignity of their public office will continue to be vigorously investigated and prosecuted," Guevarra told the reporters.
He said the BI modernization bill is one of the priority measures of the Duterte administration.
"We hope that Congress will finally give the attention long overdue to this agency," Guevarra said.
Guevarra made the statement following reports of widespread bribery that allowed the entry of almost 28,000 young Chinese as "retirees" in the country.
He said the supposed PHP40 billion earned from illegal protection scheme was "extrapolated" on the basis of the testimony of certain witnesses.
"Bribery and corruption (such as the 'pastillas' scheme), by their very nature, are often done clandestinely and without any paper trail, so estimates as to their magnitude remain in the realm of mere possibilities," Guevarra said.
Guevarra said a fair indicator of such magnitude of bribery, "though not necessarily conclusive, is the lifestyle being led by people suspected of these wrongdoings, in relation to their regular compensation as government employees."
Guevarra said it should be the Philippine Retirement Authority (PRA) which has jurisdiction over the visas of would be retirees and that the BI has no say in granting the same. (PNA)